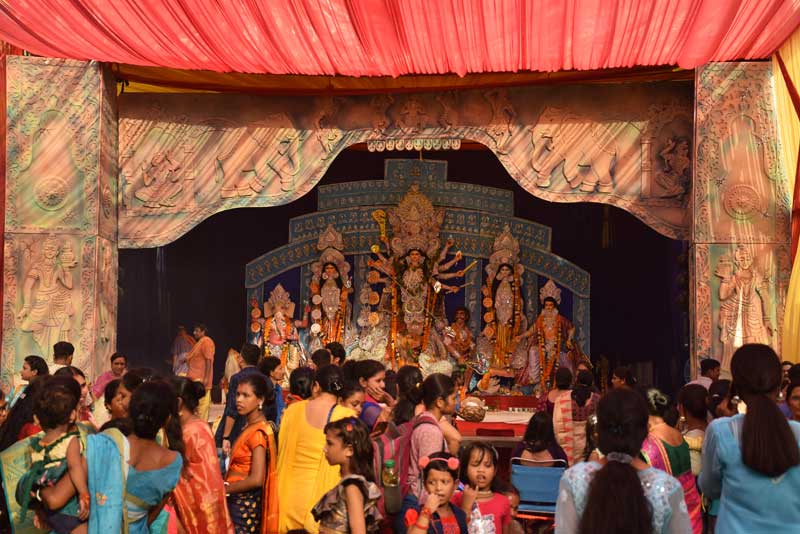 Delhi Durga Puja 2022 – After a break for 2 years due to Covid Durga Puja all over India was again at its prime… which was celebrated almost at pre covid level.
Though I feel that there were some fund shortage which was evident in some puja's but more or less it was like a sigh of relief for the devotees.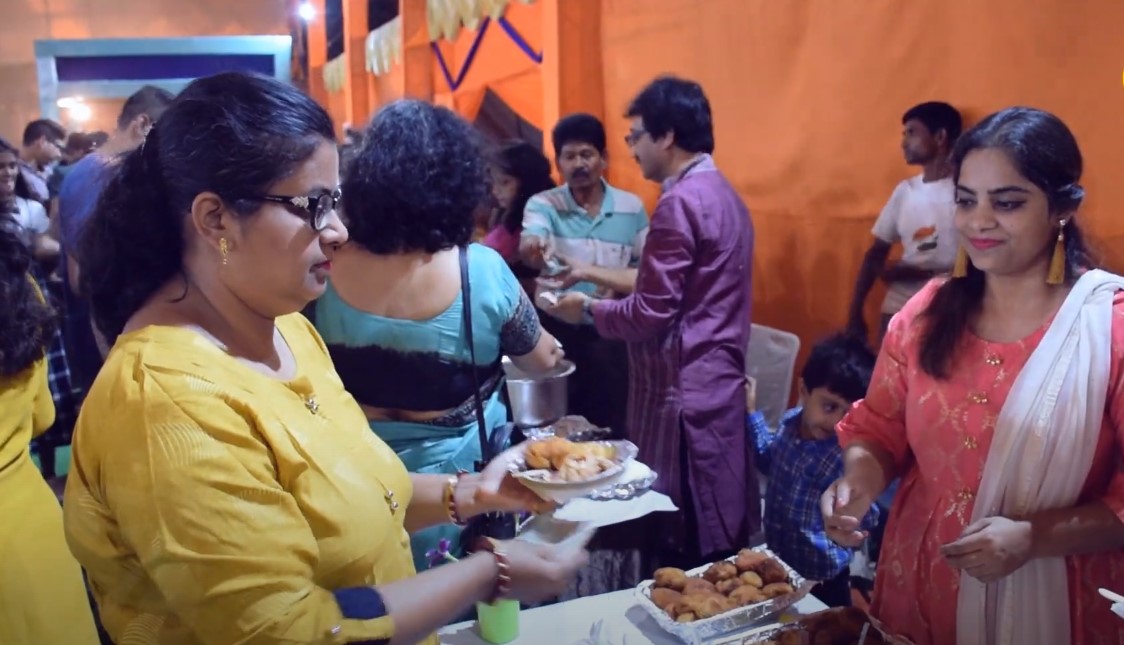 We started our journey from Panchami (5th Day of Puja) where we enjoyed Anondomela where Bengali women bring home cooked food and sell them at the Pandal. We had a great time there.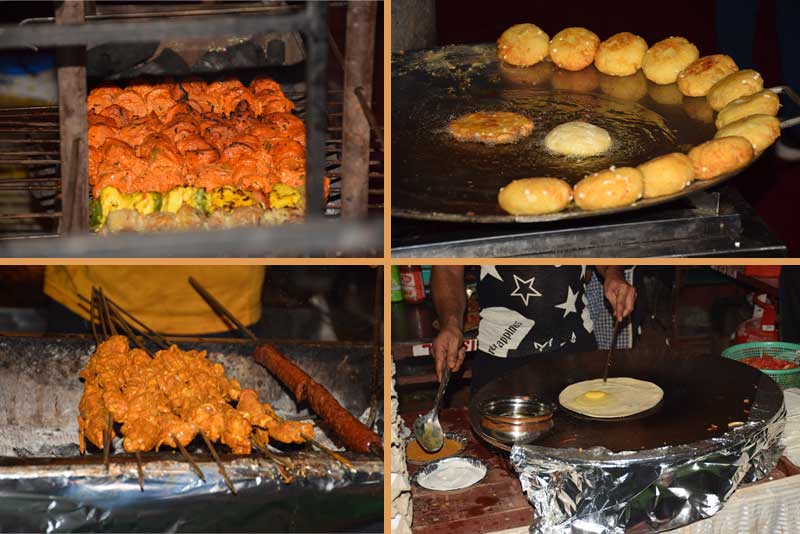 After having a gala time in Panchami we headed towards Sosti (6th day of Puja). We started hopping one pandal after another from evening onwards. While feasting both on veg and non veg cuisine. There were Aloo Tikkis, Egg Rolls, Seekh kebabs, Fish Fry, Paneer Tikkas and much more up for grabs at the food stalls.
Apart from Bengali street food we enjoyed various cultural programs which starts every day from 7:00 pm onwards. Cultural program is the integral part of Durga Puja specially in Delhi, Mumbai and other metro cities without which it feels like something is missing.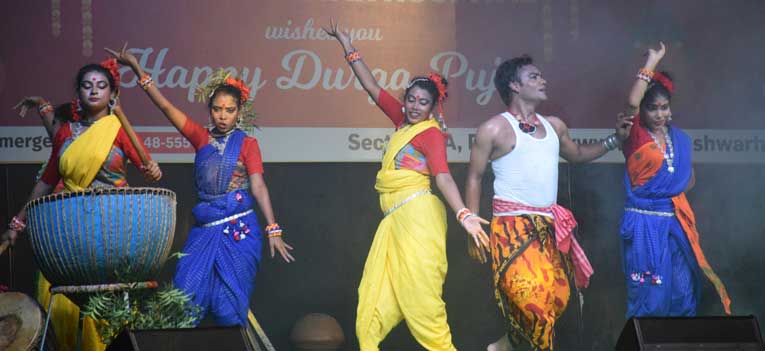 On Saptami (7th day of Pooja) after the completion of onjoli puja in morning there were many events like Handi Bhanga, Musical Chair specially for ladies… After that around 1:30 pm Bhog or prasad distribution started where we had a sumptuous Bhog comprising of Khichudi with labda torkari (mix veg) along with chutney, beguni and Payesh (Kheer)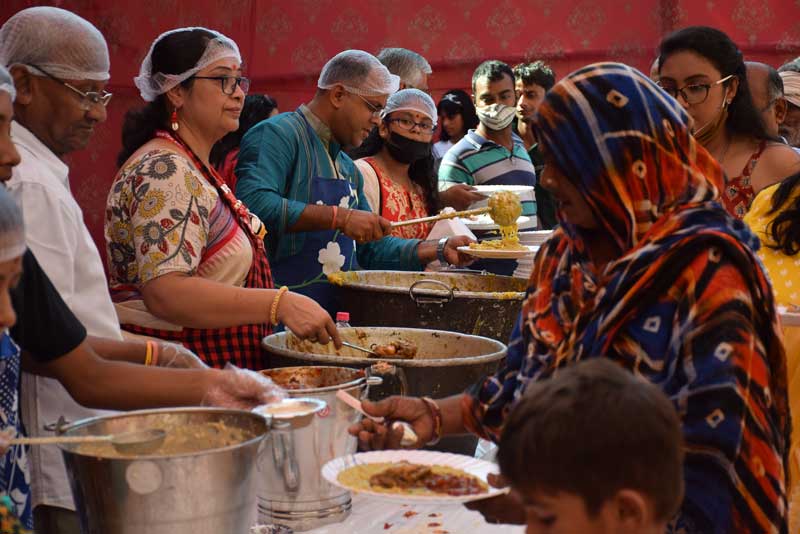 At night our journey started with cultural program where we enjoyed lovely Bengali songs specially Rabindra Sangeet and modern ones which really fills our heart and soul with complete peace and joy as we were waiting for these programs for so long.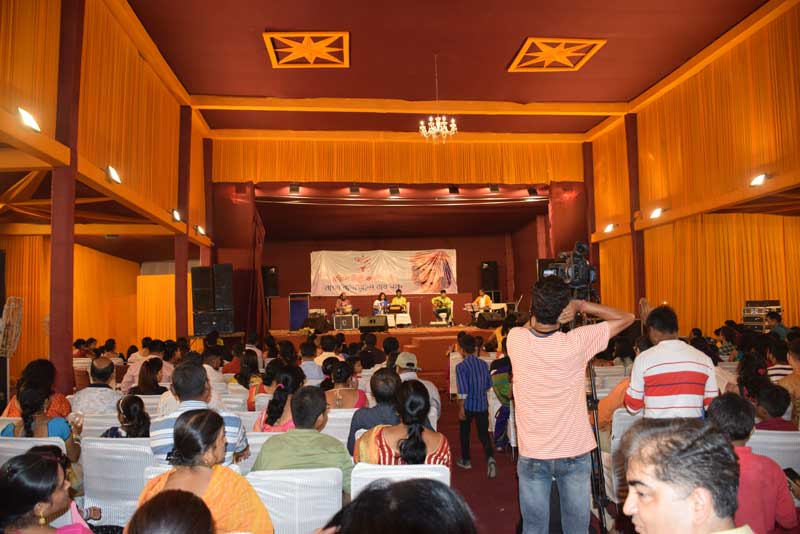 In between we hogged into the snacks counter and didn't care about the weight we gain :). As usual there were many Bengali cuisine on offer like egg roll, mutton dishes, fish fry etc.
We chose mouth watering fish fry this time…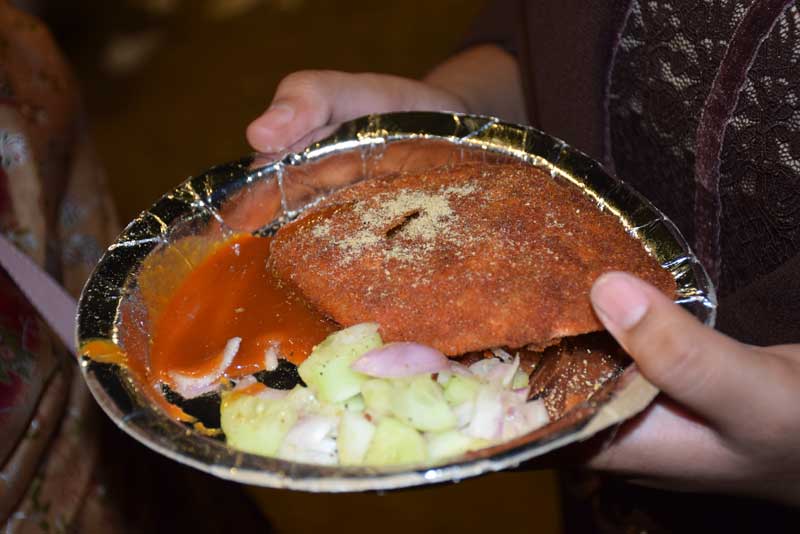 After the eventful Saptami we entered into Austami (8th day of pooja) as usual the day started with onjoli or pushpanjali where man and women fast till the morning pooja ends. Pushpanjali is an offering of flowers to Hindu deities.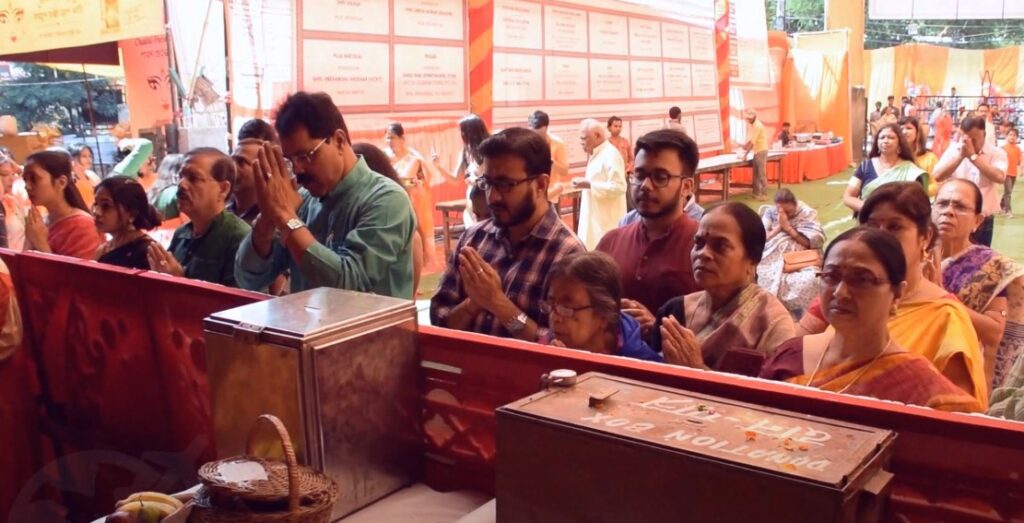 After the Pooja various events take place like painting, recitation and games for both elders and children.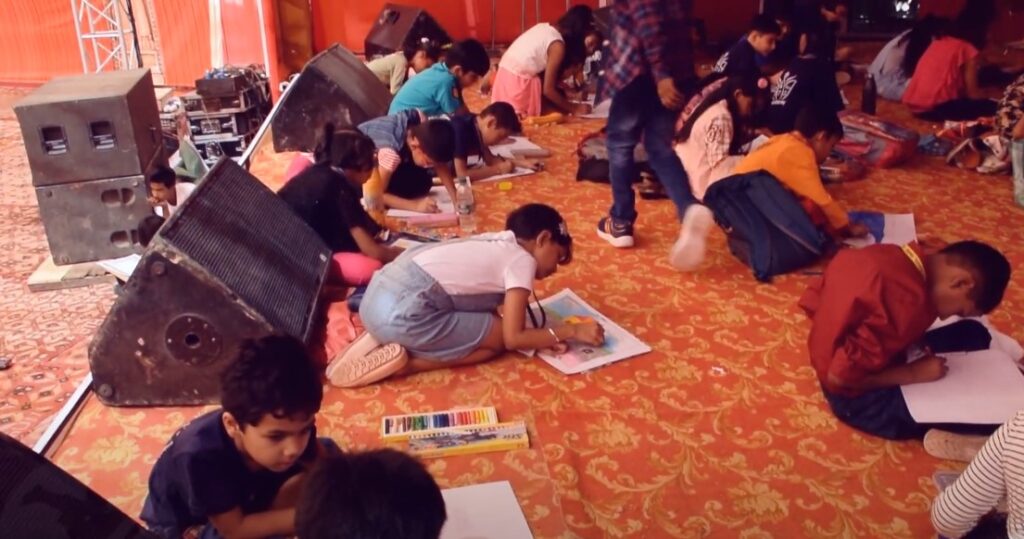 In the afternoon around 1:30 pm Bhog or prasadam is served. Many Durga puja committee's serve Pulao or Poori along with cholar daal, matar paneer, chutney and sweets or Bengali payesh (kheer).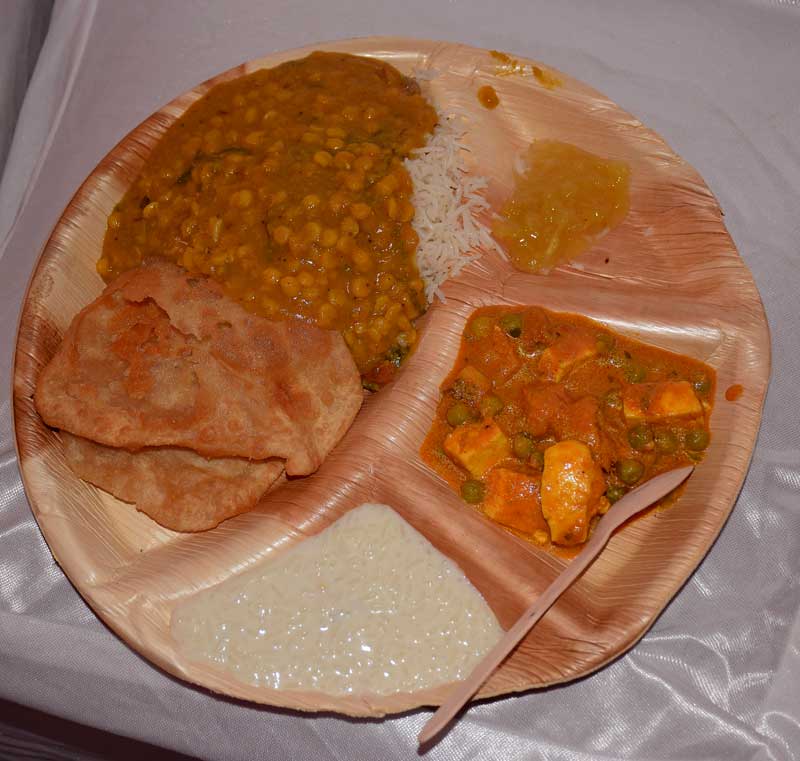 The austami night starts with Dhunuchi nritya and after that the cultural program begins as usual where prominent artist either local or from west Bengal mesmerised the audience with their soulful performances.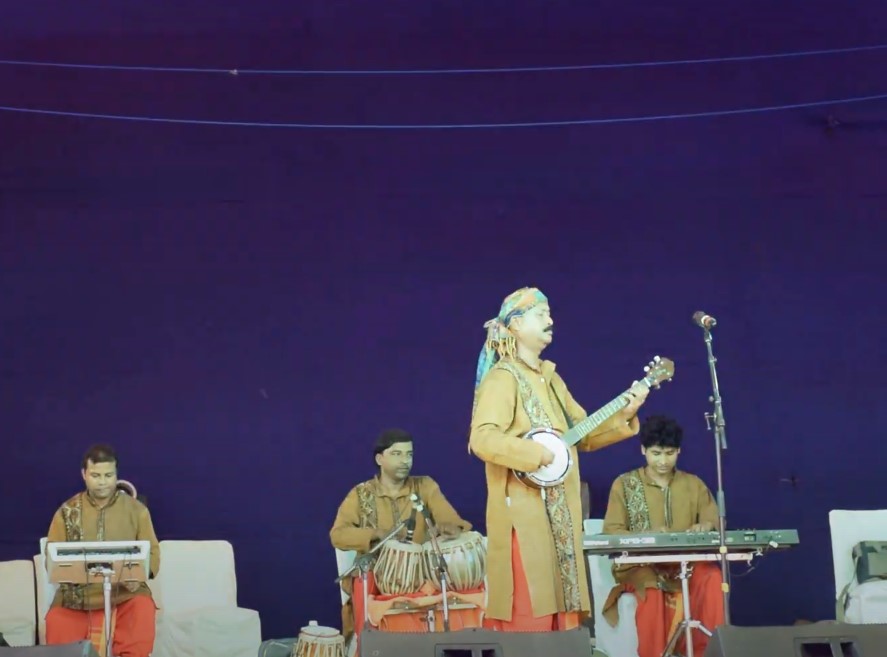 While the cultural programs are going, Bengali's never stop munching and as usual its time to have some bhuri bhoj where we tried many types of cuisines…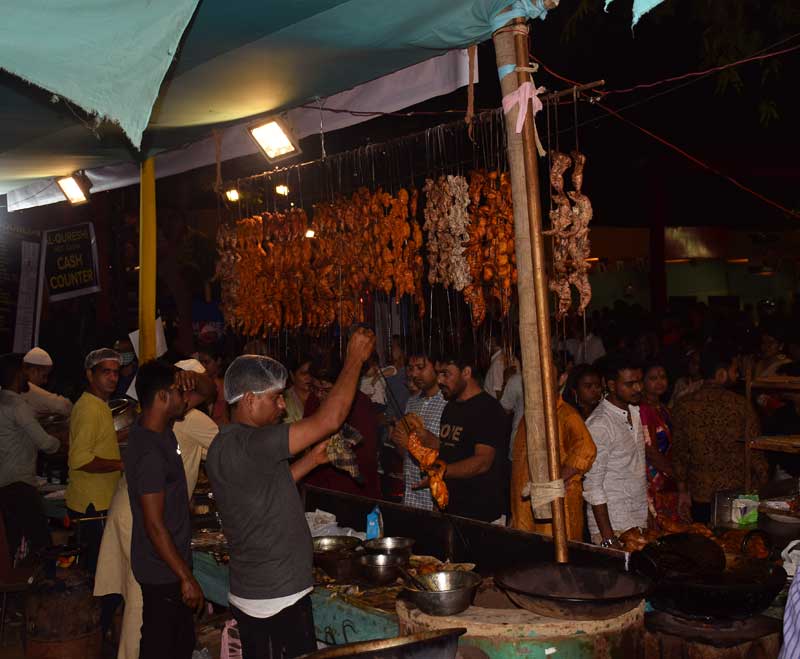 After a gala Austami night the Navami (9th day of pooja) started with Pooja and Havan followed by afternoon events or games. We watched ullu dhwani and shankha dhwani (Coonch blowing game) performed by ladies.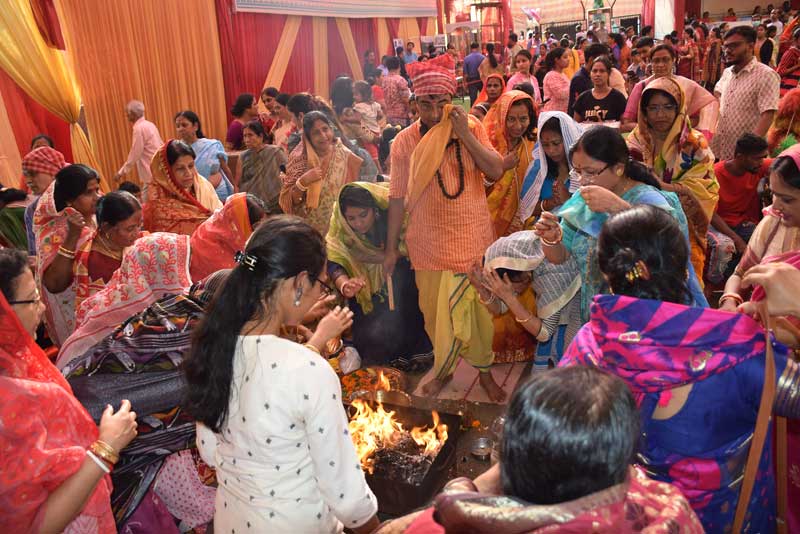 I have also witnessed a game passing the parcel which was specially organised for the elderly people and they thoroughly enjoyed the same. After that it's time for the heavenly bhog which we always wait every day.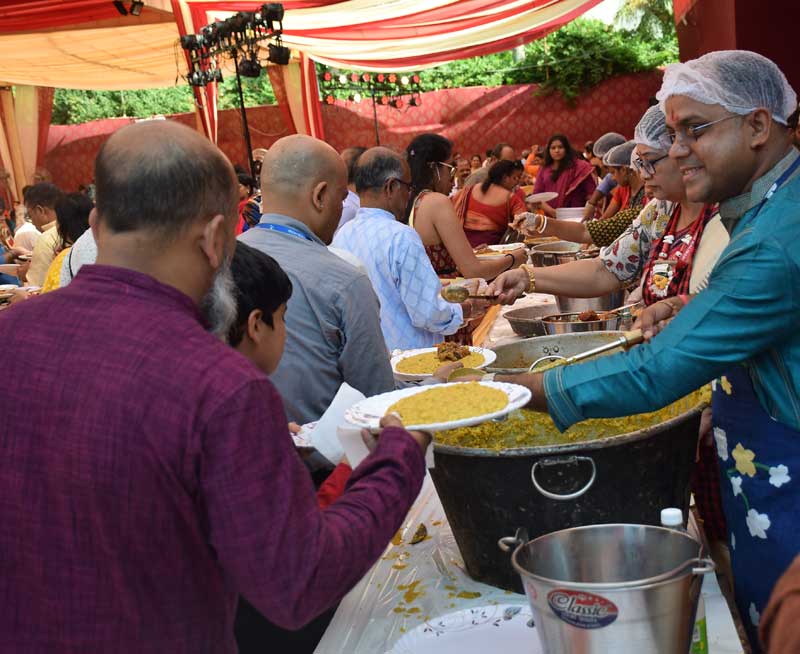 In the  evening we started pandal hopping and saw around 6-7 puja pandals on that day. Amalgamation of crowd from all over Delhi NCR was witnessed.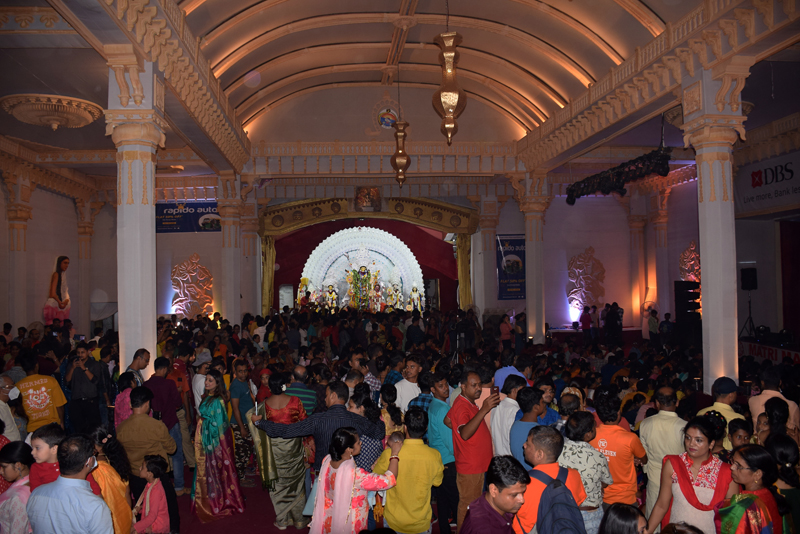 The cultural program in each pandal starts as usual and simultaneously  we enjoyed the street food too. After eventful Navami its now time for the last day known as Bijoy Dashami (Last day of Durga puja) Where married Bengali women stand in a queue to say their final bid to the Goddess. This day is very sad specially for Bengali's as after these eventful five days the joy ends as Maa Durga take a leave from us.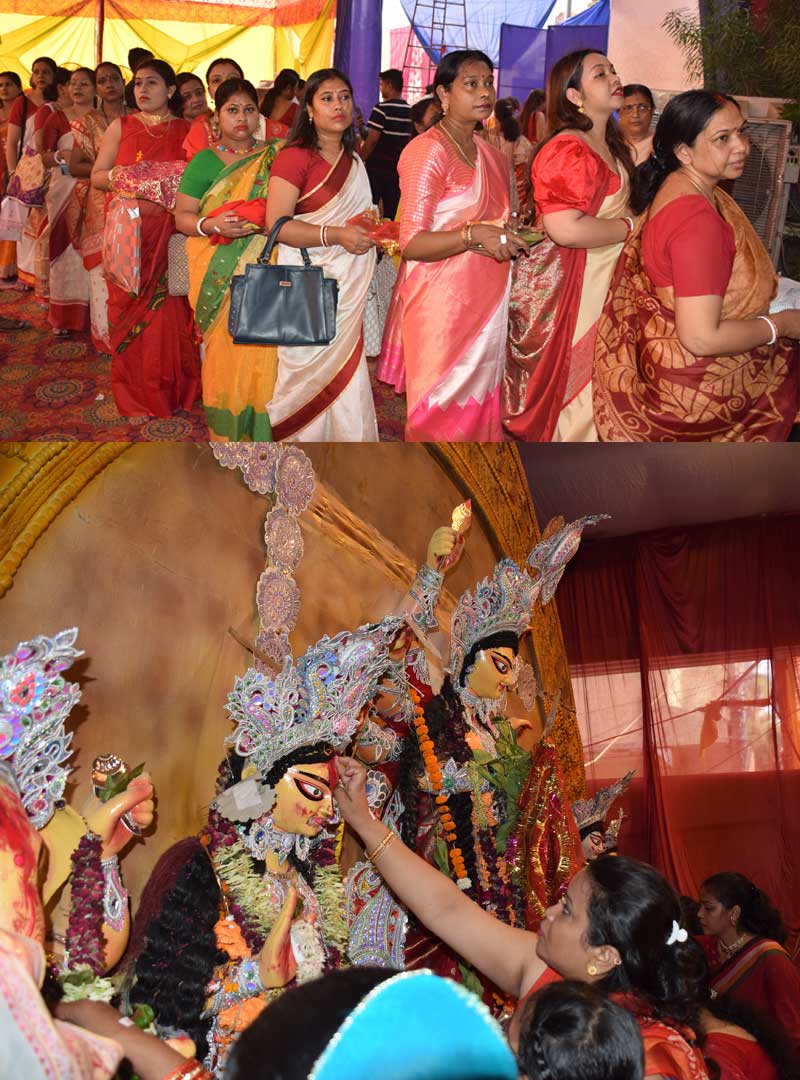 In this day Women offers sindur, beetle leaves and sweets to the goddess Durga seeking her blessings before her departure to Kailash.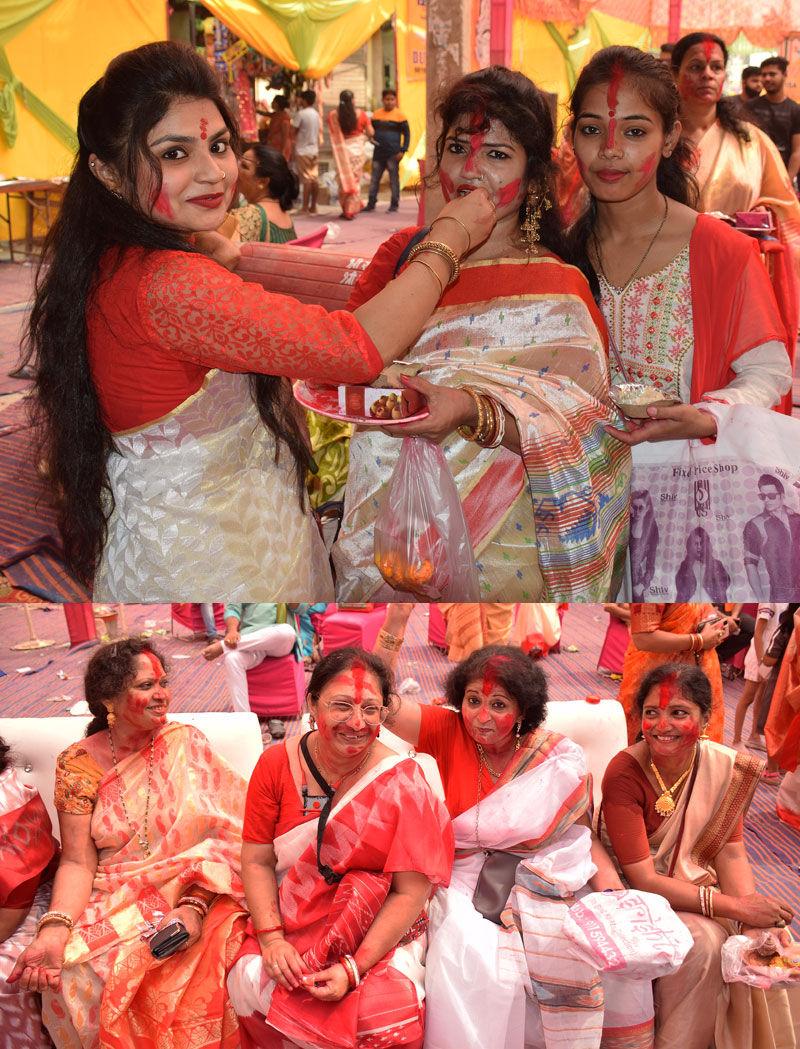 Majority of Bengali women wears traditional red sarees and also offers sweets to each other while playing sindoor khela (vermilion play). They enjoy the  day with each. After this the Bengali's meet in the evening for Bijoya samilini program where everyone greets by saying Shubho Bijoya, while the younger ones bow to their elders. After that sweets are distributed by the Puja committees. Some Puja organisers also arrange for dinner but they are mostly in the complexes…  
We hope you like this blog do check out more blogs on this channel and check out our YOUTUBE CHANNEL too