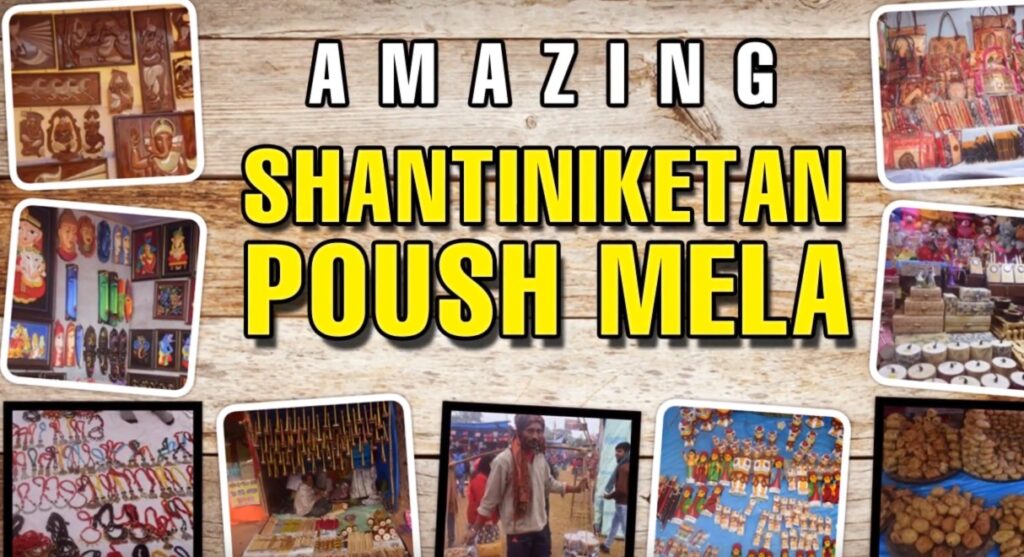 Lets visit the famous Bolpur Shantiniketan Poush Mela in West Bengal. To reach this art and craft mela here you to visit Bolpur which is about 160 kms from Kolkata.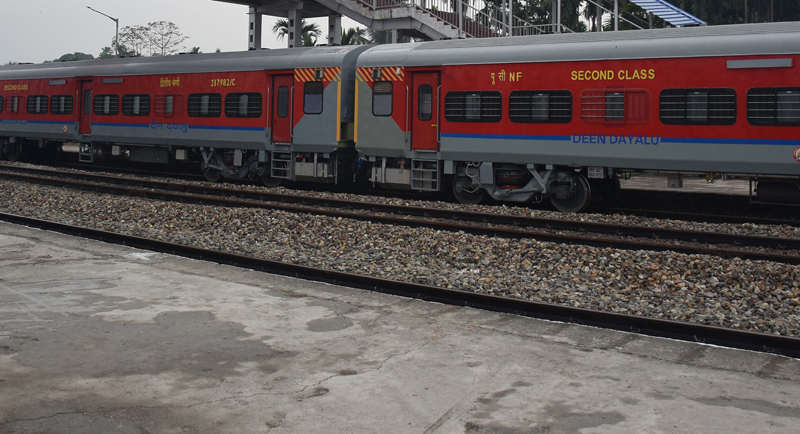 There are many trains available here from Howrah station to Kolkata namely Shantiniketan Express, NJP Shatabdi Express, Viswabharti first passenger etc.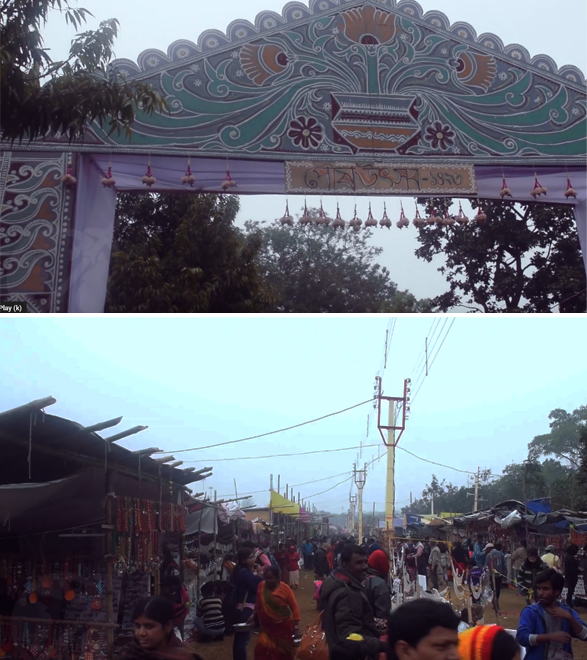 Visitors starts to flock in the Bolpur fair from morning itself (8am). According to Viswabharti website Shantiniketan posh mela was started in 1892 by Kavi Guru Rabindranath Tagore's father Shri Devendranath Tagore.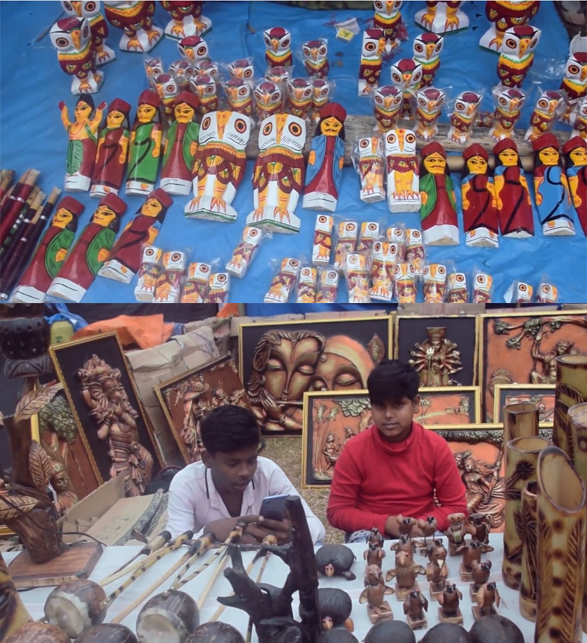 If you are fond of Art and Crafts then this is the right place for you. The visitors will get to see and feel the various forms of Indian art and craft here. It is very difficult to witness the whole fair in a day so, we recommend you to at least take two days time with you.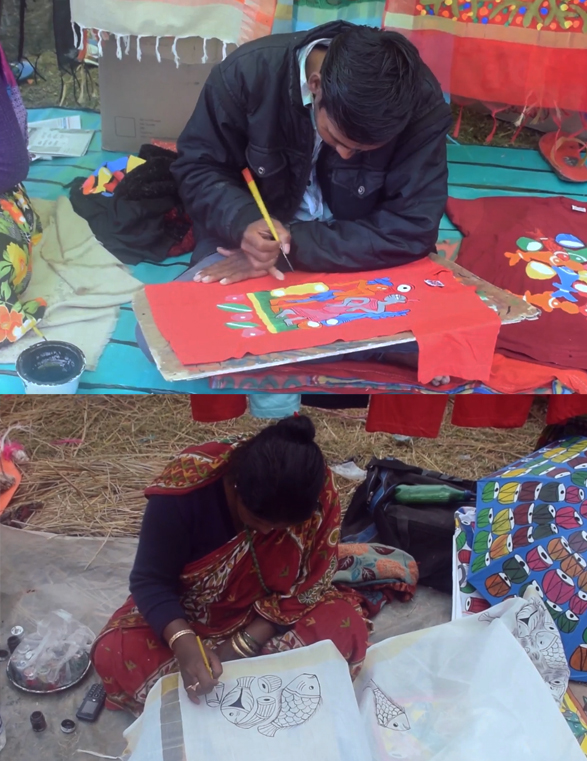 Every year this fair starts around December's last week. Do check the dates before coming here via google or Viswabharti Website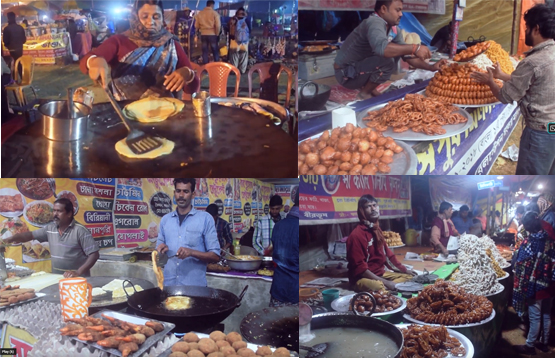 If you are a foodie (specially non veg) then the choices are infinite here. You can enjoy Egg Roll, Mutton Roll, Fish Chops, Fish Fry, Fish Pakora, Chicken Curry, Luchi Aloor Dum, Peetha (a Bengali sweet) and much more.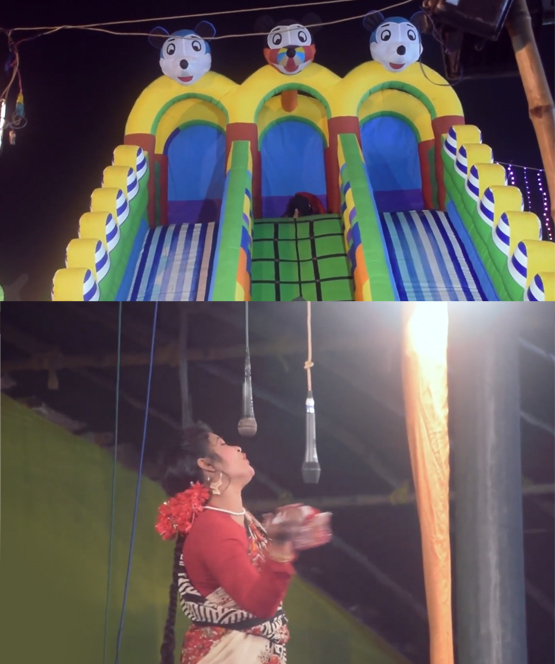 Bolpur Shantiniketan poush mela has many entertainment activities which are not only for kids but adults too. Children can enjoy various rides while adults can enjoy musical programs and Jatra (Bengali play)

For security there is special police arrangements here. This fair is also monitored by Drone and CCTV cameras.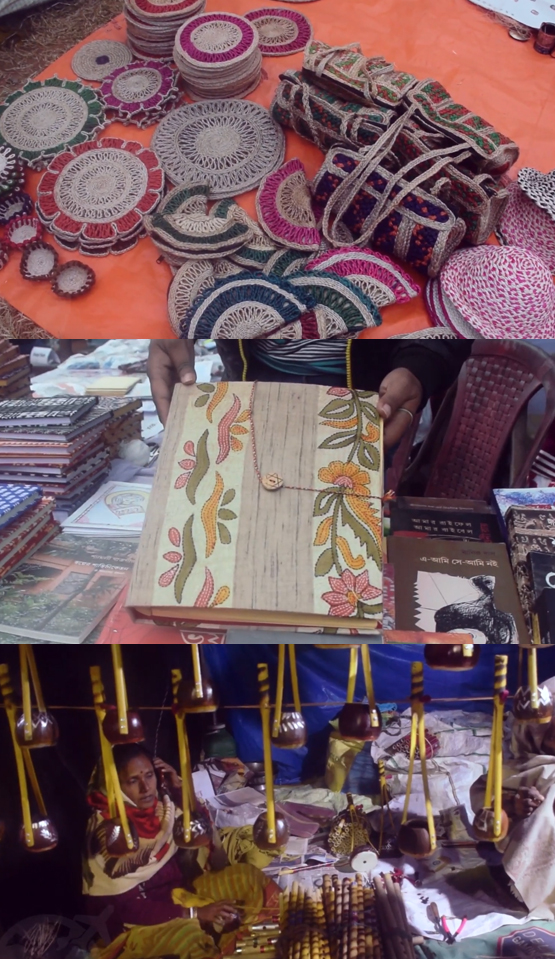 Really Bolpur Shantiniketan Fair gave us a real unique experience towards Indian rural art and craft or Handicraft work in India.
For more information watch the below video. And do subscribe Explore Your Trip Youtube Channel.