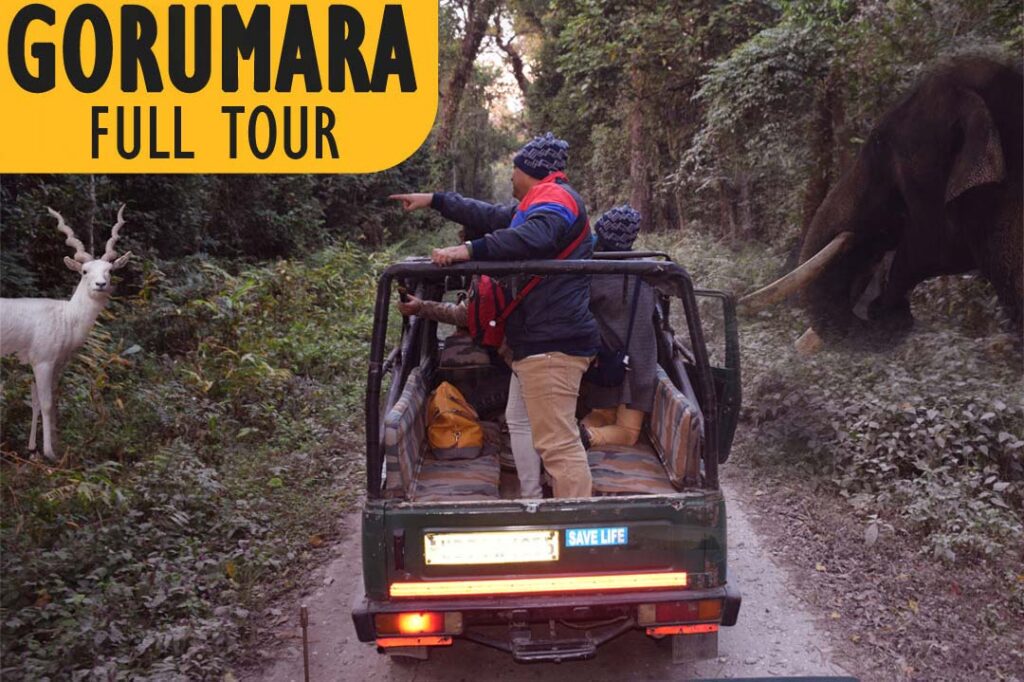 Today we will explore North Bengal's famous Gorumara National Park in Dooars which is located near Lataguri….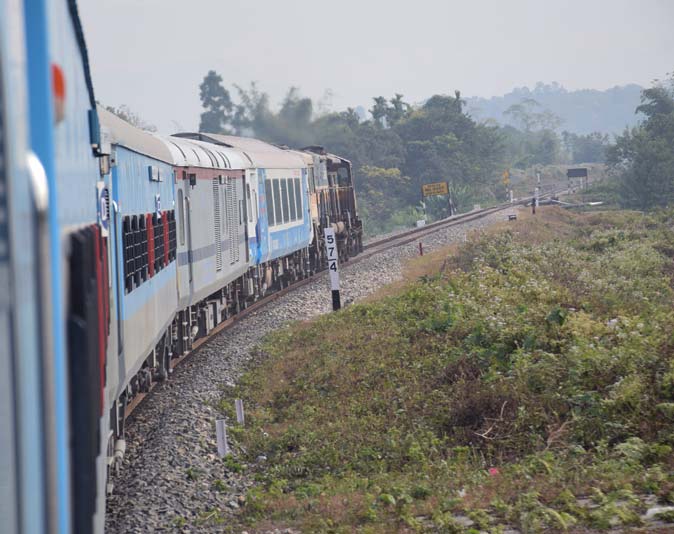 How to reach Dooars : We travelled by Train from New Jalpaiguri to Chalsa by Njp Alipurduar Vistadome Train.

Our train started from NJP station at 7:20 am. After two hrs of journey we reached Chalsa station at around  09:25 am.
In Chalsa station we rented a car in advance from hotel Its better to book a vehicle (car/suv) in advance to avoid inconvenience later. When we reached Chalsa station we found it very secluded and I haven't seen any taxis or cabs at the station.

Our hotel was around 30 kms from Chalsa station. We booked our hotel in the vicinity of Jungle.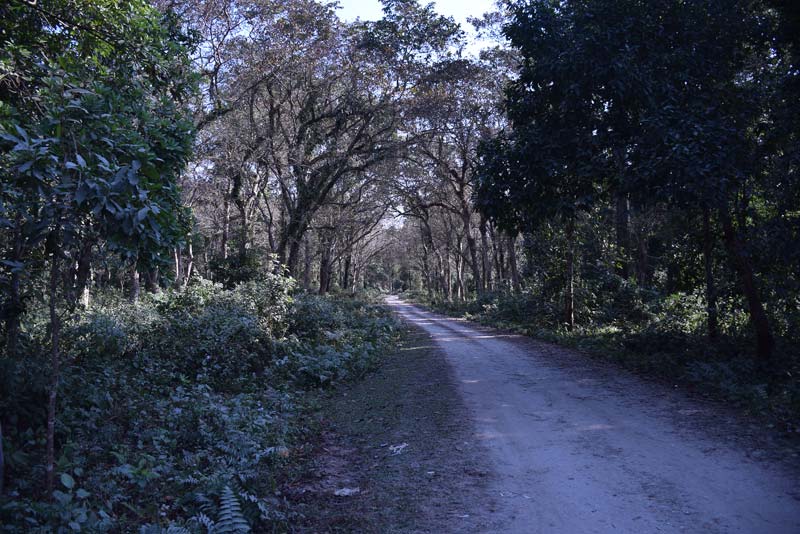 What kind of Hotel to book: So whenever you come to Dooars try to take a hotel which is adjacent to Jungle. There are some hotels in main road too where the facilities are a little better in terms of shops, commute etc
Whereas in hotels near the jungle visitors might have to depend on the property for commute, food etc but the real pleasure and peace in staying near jungle is explainable and which should not be missed.

Beware of Wild Animals: I have heard that Wild Elephant are Bison are often seen here but mostly in evening time only.
Its a request to all the visitors who are staying in hotels near the Jungle to not venture inside the Jungle or for any other adventure purpose.

Also avoid traveling in the evening after 7:00 pm and if you do then do travel by four wheeler at least.
After taking rest in hotel we started our Gorumara National Park Journey
There are two types of Safaris in Gorumara one is Open Jeep Safari and other one is Elephant Safari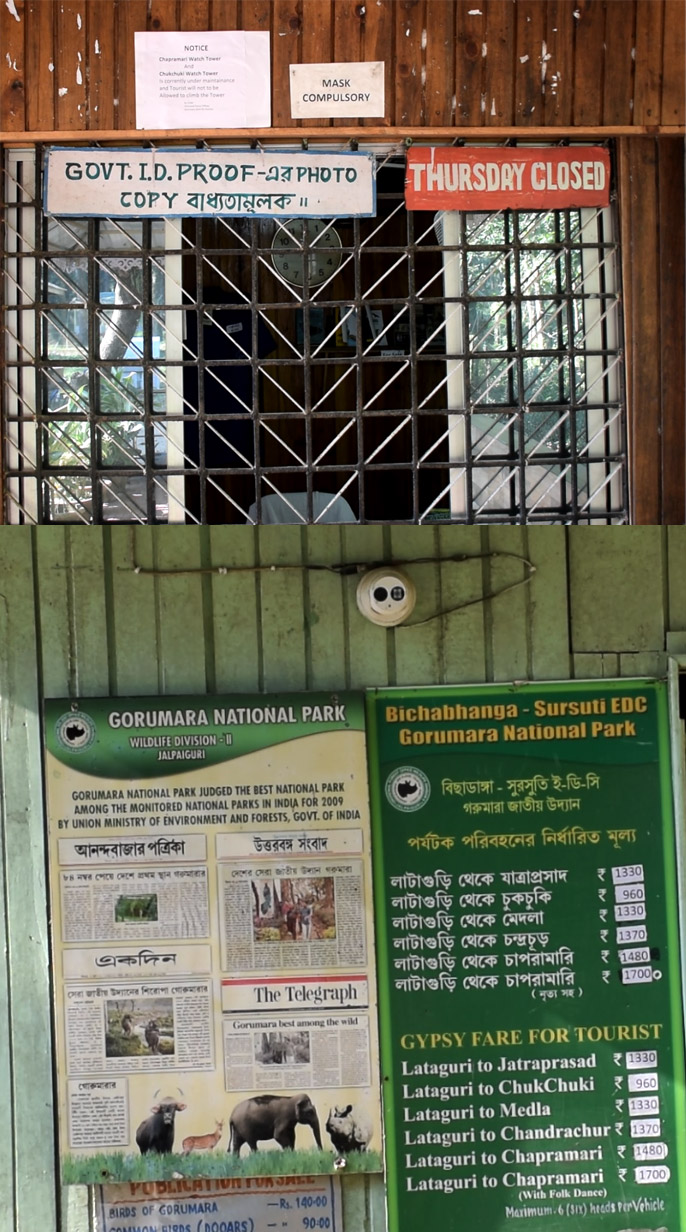 Important Note for Visitors: For visitors own convenience book online tickets as many times you might not get tickets on the spot specially during Christmas, Diwali, Holi etc

Visitors should always carry their govt official id (any one of them like adhaar Card, Passport  Voter Id etc)  and a photocopy of the same with them without fail
After checking our online ticket we were given a receipt with a small token amount
The Jeep Safari price were also taken from us right there only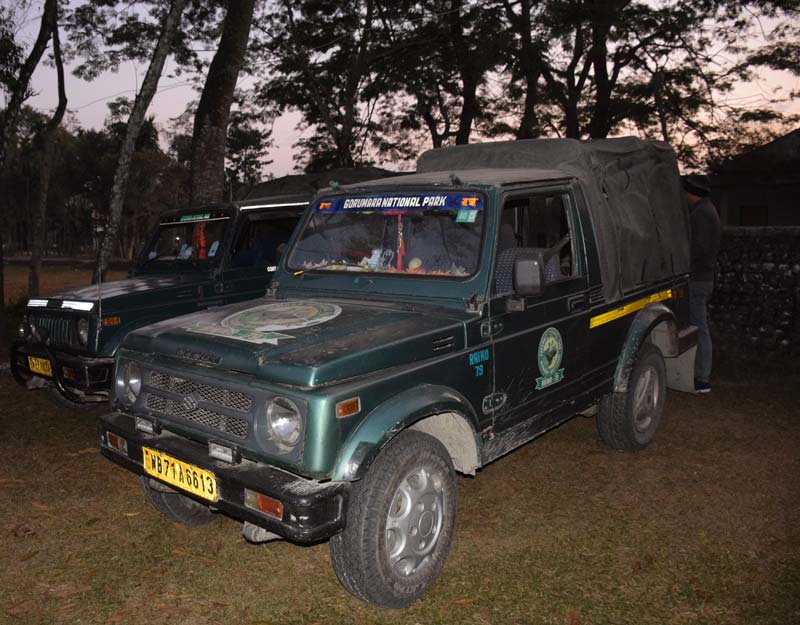 After sometime our allotted Jeeps came to us and our Jungle safari journey begins
The dense jungles started to appear before we reach Gorumara National Park that was so refreshing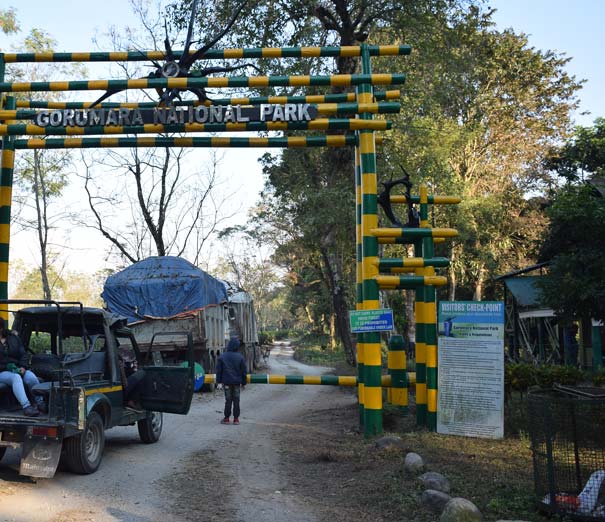 After a while we reached Gorumara entry point where visitors names were entered in the register. After completing the formalities we entered the Jungle.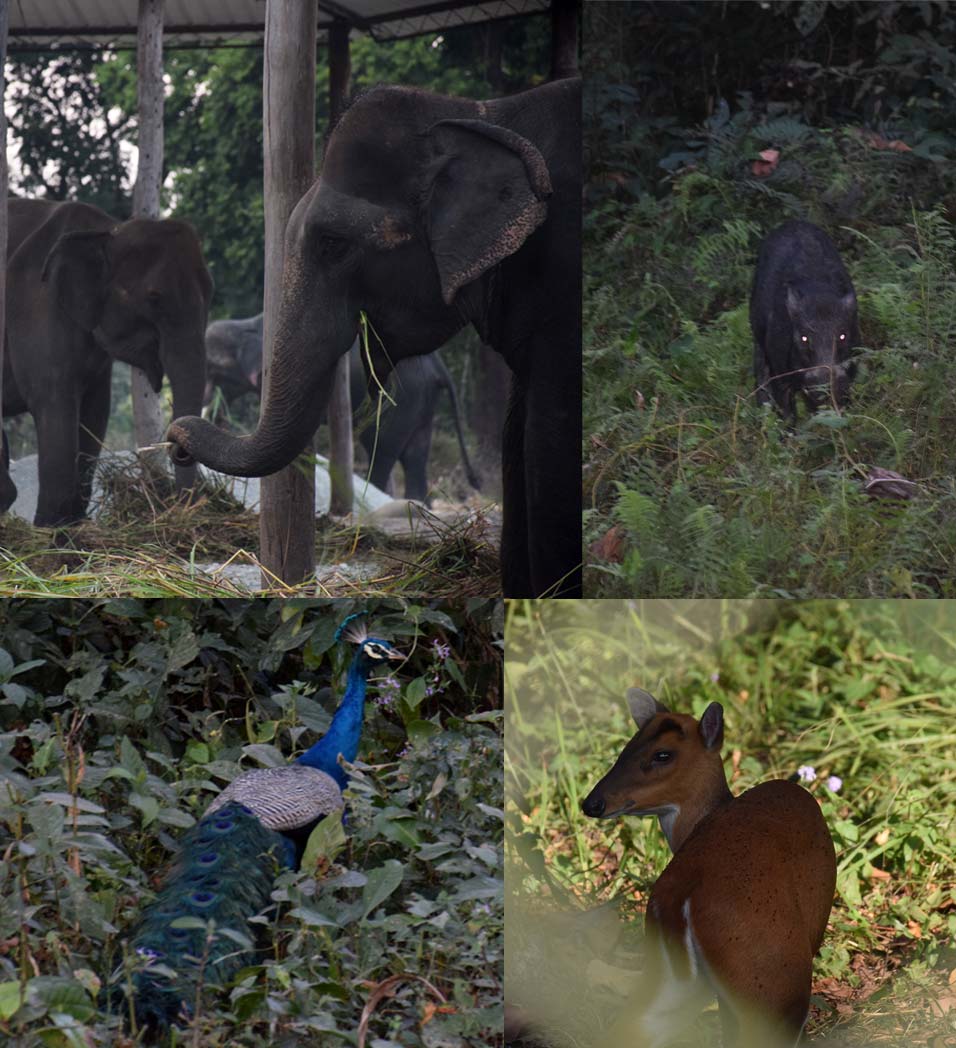 What to expect: In Gorumara visitors can find Elephants, One Horn Rhino, Bison, Deer, Wild Boar and many types of bird species.
We saw a beautiful birds like Peacock, Horn bill, Stork etc
It was very peaceful inside the jungle. After going some distance we saw elephants.
In Gorumara there are many watch towers like Jatra Prasad, Medhla, Chandrachur and Chukchuki.
We have booked the Jatra Prasad Watch Tower and after 10 min we reached the tower.
If you are lucky then you can find One Horn Rhino and Bison.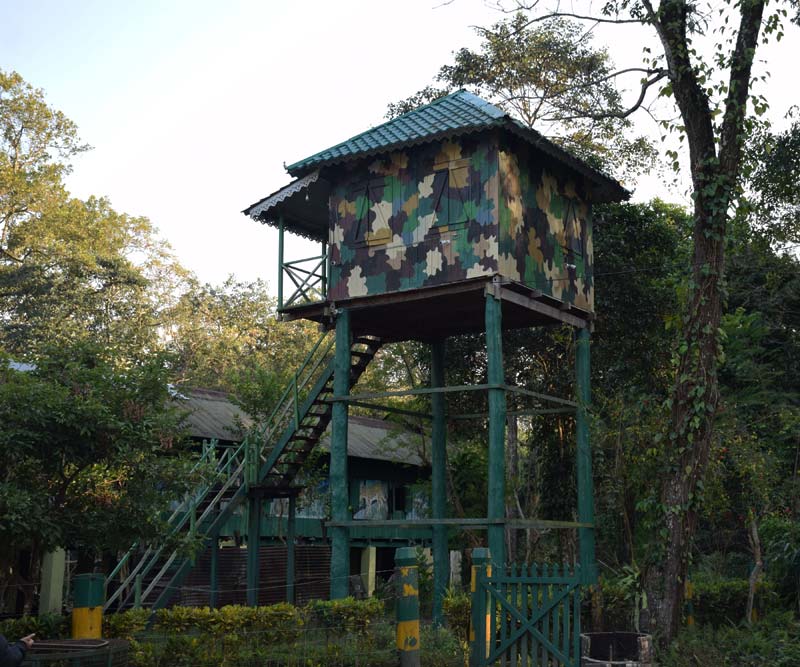 After two and half hours of journey we were taken from National Park to Tribal Folk Dance venue. Before the dance snacks (tea and biscuits) were provided to the visitors.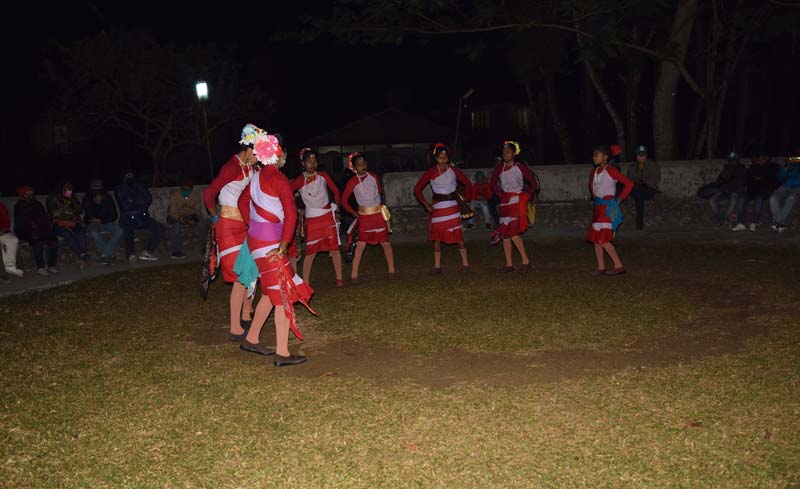 The tribal folk dance program was quite nice and a must watch (included in your ticket).
We hope you find this information useful. For more details please check the below video and do not forget to subscribe our YouTube Channel too.