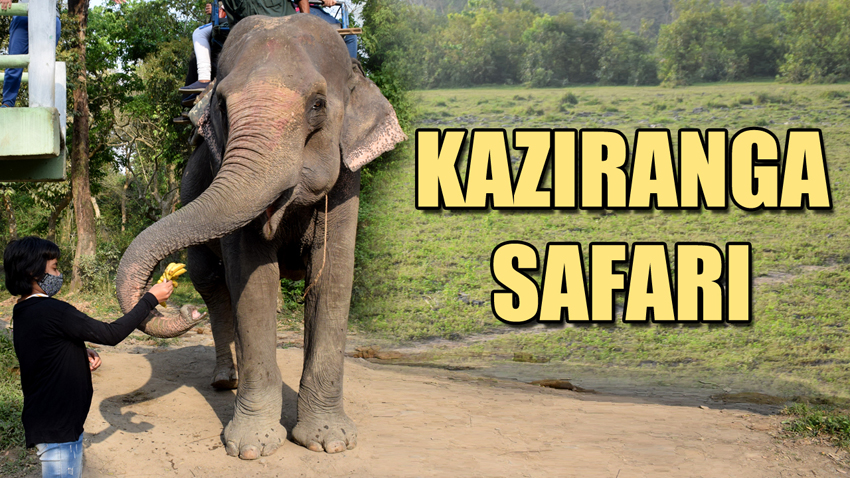 Kaziranga National Park of Assam is 190 kms from Guwahati which is famous for its one horn Rhino and Tiger.
Over the time, the tiger population has also increased in Kaziranga
which is why from 2006 it was also declared as Kaziranga Tiger Reserve.
The road leads to Kaziranga was very smooth with lots of greenery .
Parking facility is available here for the visitors coming from Guwahati, New Jalpaiguri or Neighbouring states by their own vehicles.
You will find Snacks shop available right at the entry.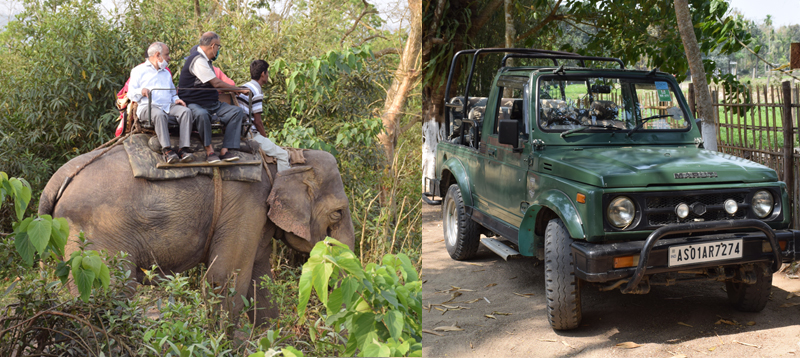 For Jungle Safari the visitors have two options one is Elephant safari and second is Jeep Safari
For Elephant safari, tourists come here early morning, who had already booked their tickets in advance.
Elephant safari has 2 morning slots from 5:30 am till 7:30 am
Jeep Safari also has 2 slots from 8:00 am to 10:00 am in morning
and one in afternoon from 2:00 pm to 4:00 pm
After sometime we entered the main entry of Kaziranga Park
The morning scene of the park was truly mesmerizing
which can't be described in mere words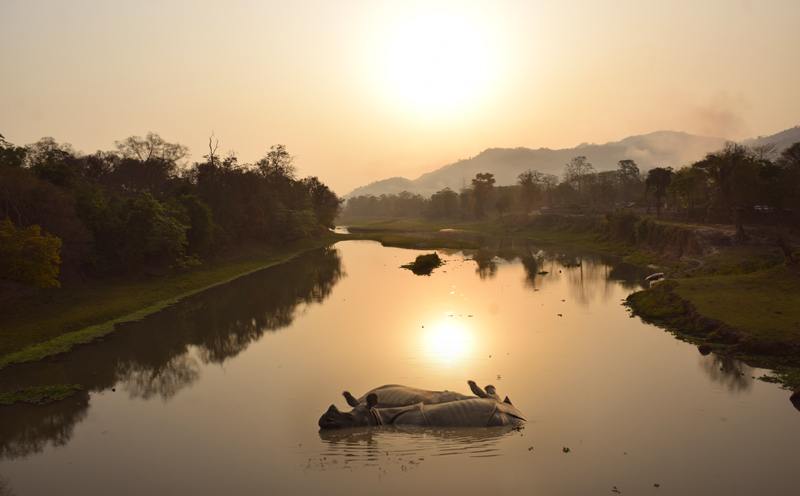 The morning Elephant Safari ride was an unique experience
If you want to experience elephant safari then do book it in advance
for which you can take assistance from your hotel too
The best month to visit Kaziranga National Park is from November to February months.
Due to rain and Brahmaputra river floods Kaziranga National Park remains closed during May to October months
Apart from Safari there are many other attraction too like the One Horn Rhino, Wild Elephant, Tigers and many other animal species. For bird watchers there are plenty of bird species present here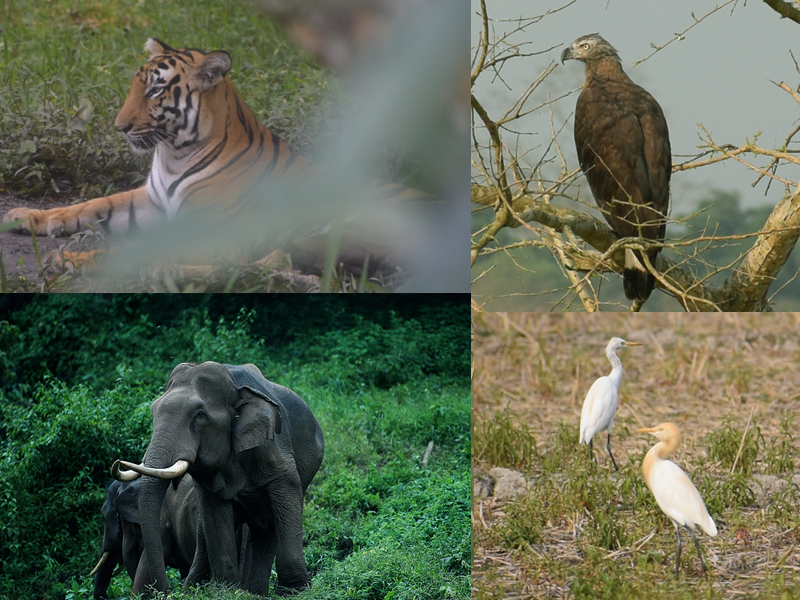 With the memories of this lovely trip, we headed towards our hotel
For more details do watch this full journey of Kazirang national park video Also do check our youtube channel for more details.