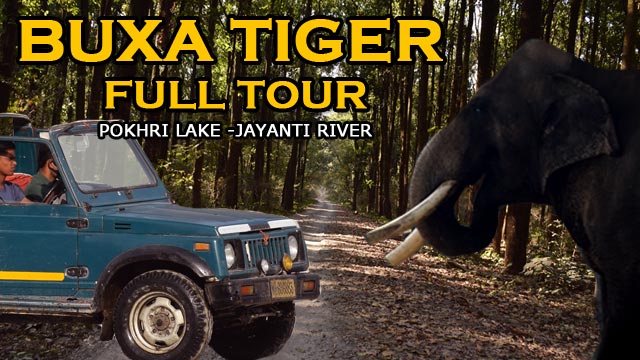 Today we will explore Buxa Tiger Reserve from Gorumara which is located in Jaldapara, Dooars.
We started our journey from Gorumara National Park. If you have not seen our Gorumara National Park Video then please check the same here.
On the way towards Buxa we visited the famous Mahakal Temple which is right beside the main road of Gorumara National Park.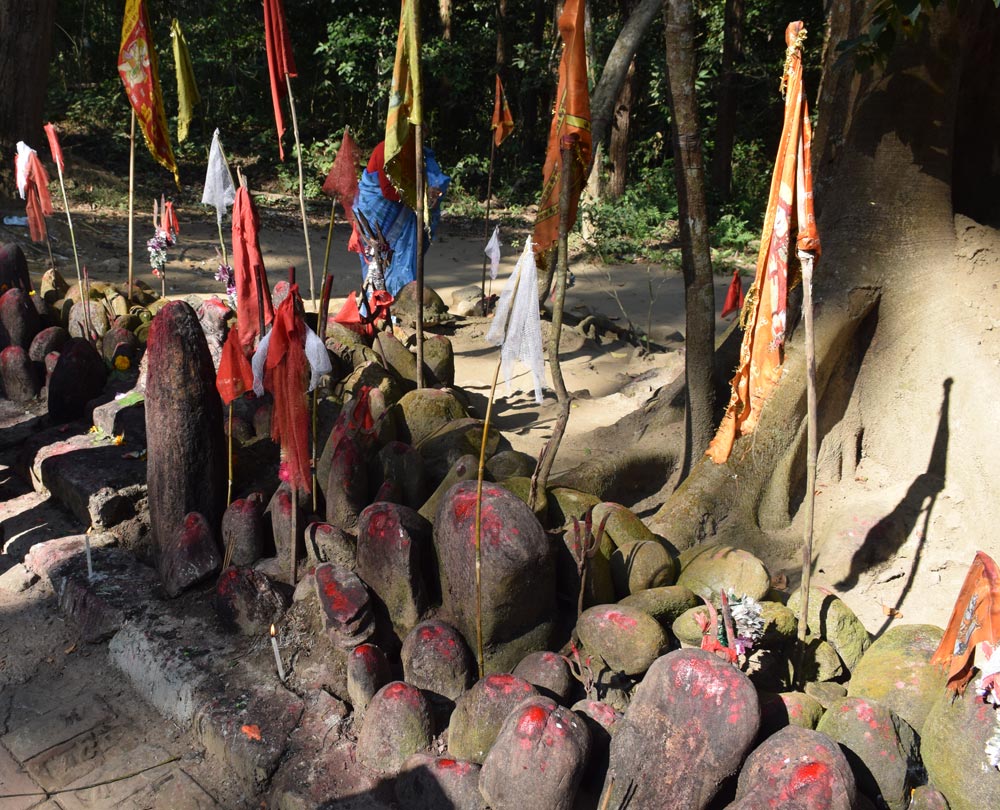 After visiting the temple we resumed our journey.
After about 16 kms of journey we reached the famous Murti River where we took a stopover of 30 minutes.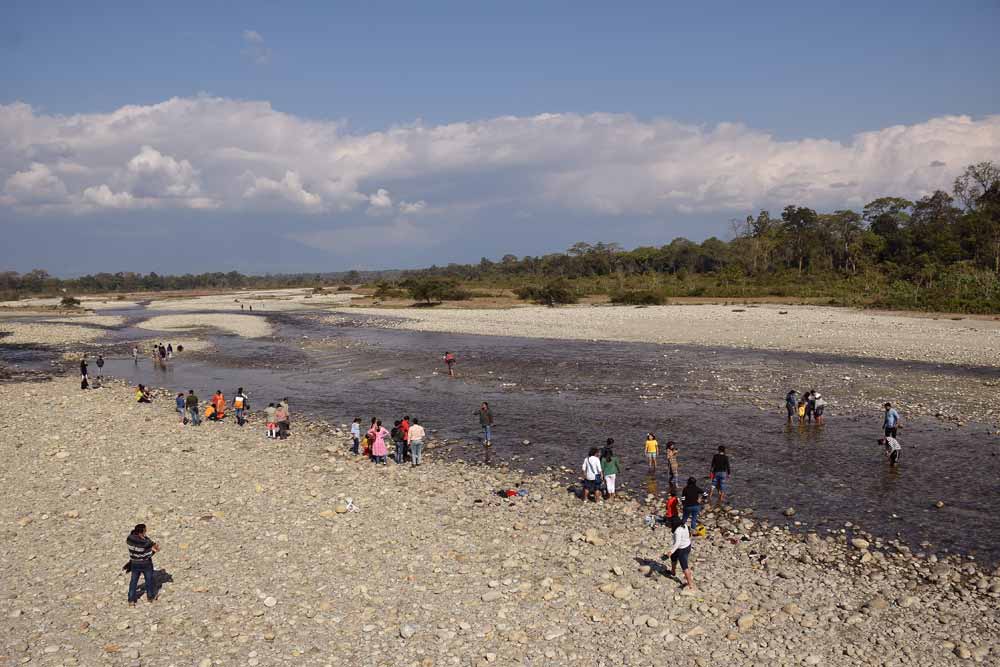 Tourists can also enjoy horse riding while enjoying the scenic beauty of the river.
After relaxing for a while we resumed our journey again.
It was around 2 pm and we decided to have lunch and take rest at a hotel in Jaldapara which we have booked earlier. You can check out the Hotel Video right here where we stayed.

Next day we resumed our journey towards Buxa Tiger Reserve.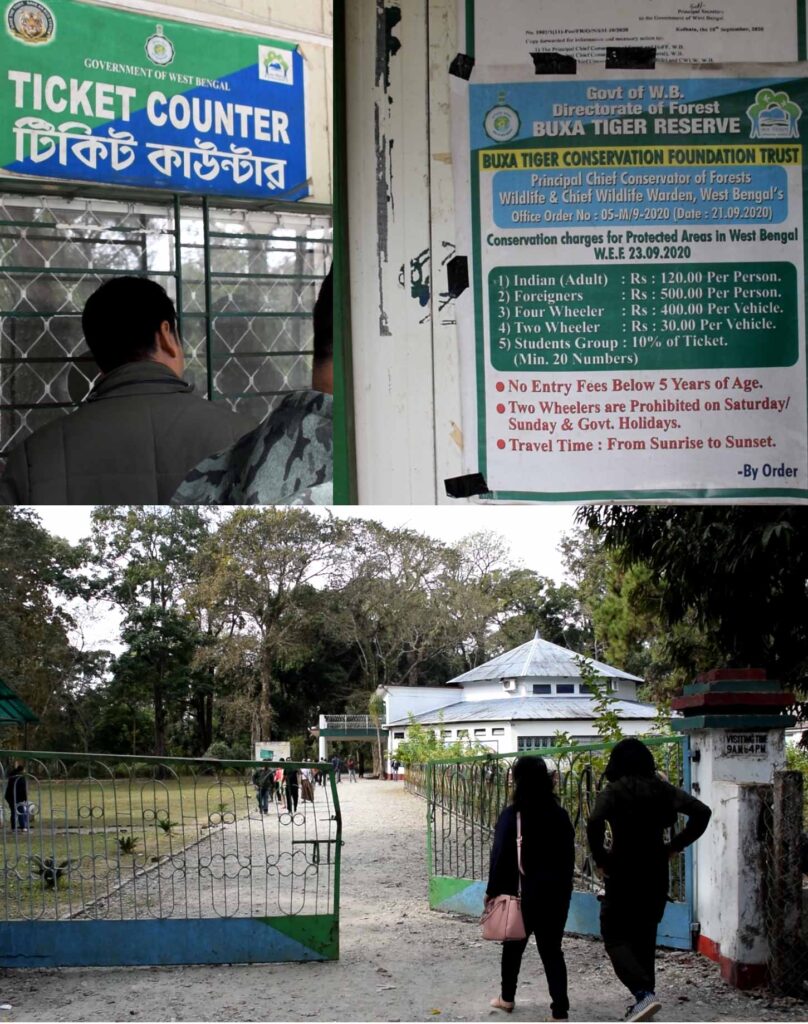 Before the entrance of Buxa Tiger Reserve which is around 1.5 to 2 kms before the Buxa Tiger entry point we bought tickets. After buying tickets we reached Nature Interpretation Centre & Orchid House which is a kind of museum.
Videography is prohibited inside the museum but visitors can take pictures outside the premises.
After sometime we reached Buxa Tiger Reserve entry point.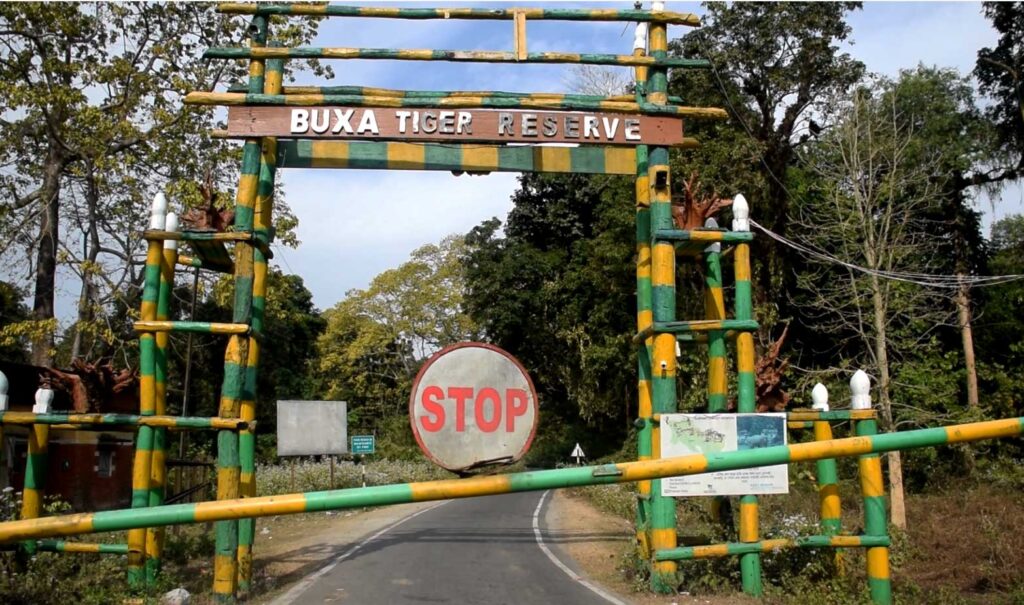 Unfortunately, we were unable to find any tiger. You have to be really lucky to be able to spot a tiger but the forest environment was truly mesmerizing.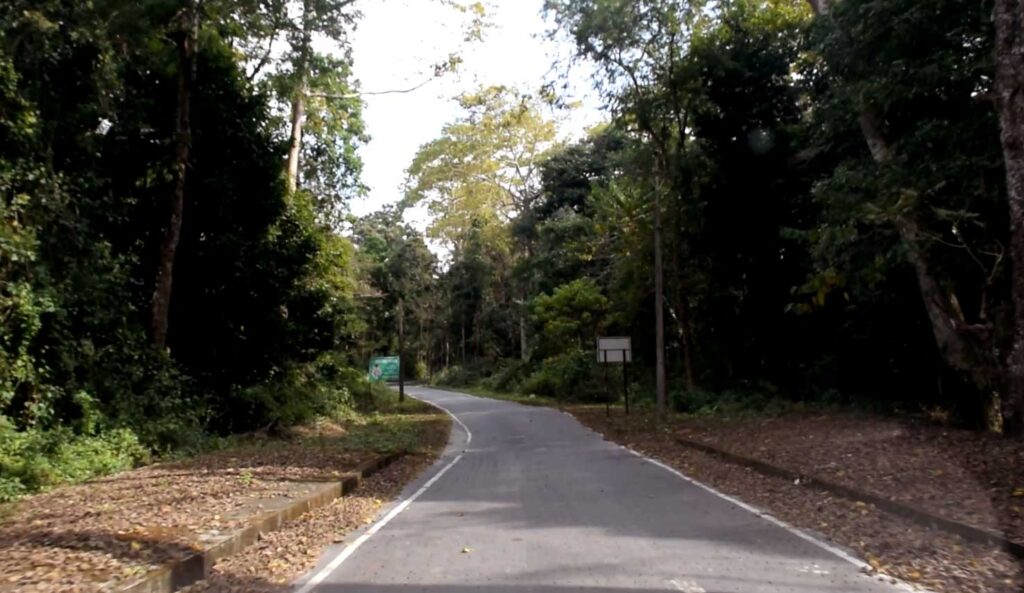 While roaming in the jungle we found a lake which was located at the top of a hill known as Pokhari lake or Pukri Lake.
At this point we were asked to take a guide so that it is convenient for us to know the place better. It is not necessary to take a guide but the guide told us that it is better to take them as in the hills there may be any emergency and also there is network issue and they exactly knows where the network is present also the local administration will help in rescuing the visitors if there is any eventuality or emergency. So It is up to the visitors whether they want a guide or not. So here visitors discretion is advised. 
According to the guide this lake is around 600 feet above the ground.
We had to climb very high in the mountain to reach to this spot. Pregnant Women and Heart patient should avoid this adventure.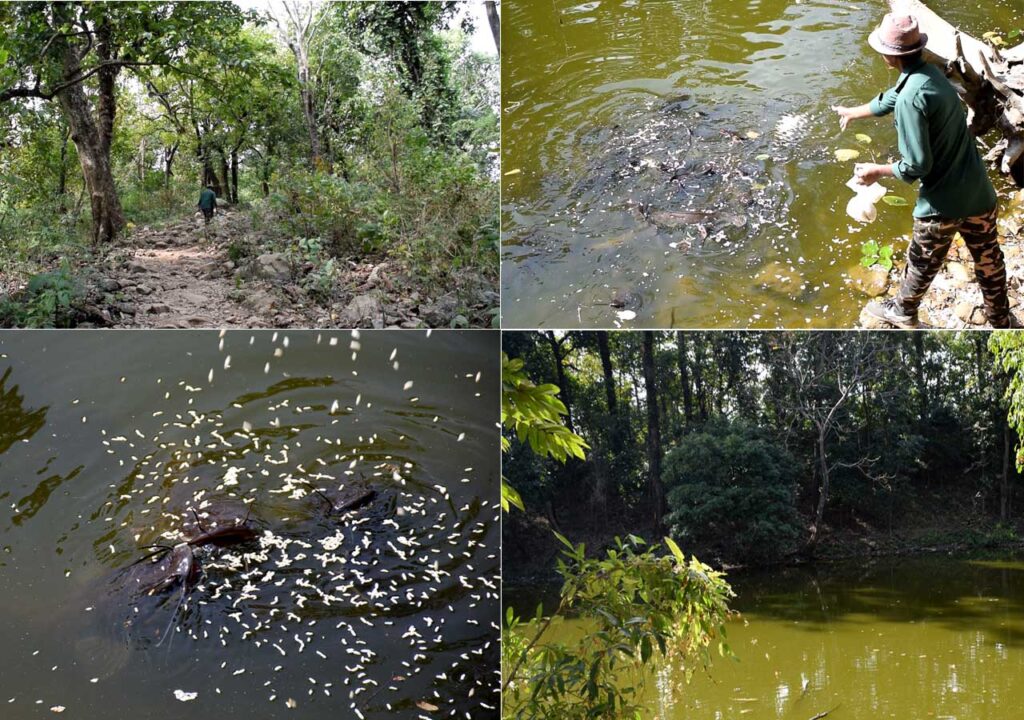 The guide informed us that as this lake is  emerged on a hill that's why its name is Pokhri Lake. The locals here also call is as Pokhri Maa as they worship it like goddess.
After climbing the hill for 20 minutes we reached Pokhri Lake.
We saw cat fish in the lake to whom we fed puffed rice also called as murmure in Hindi language.
If you want to feed the fish you will find puffed rice shops down in the market area .
The guide told us that this type of pond in the mountain is really astonishing as it is quite difficult to get water in the ground here at 300 to 350 feet.
In this pond you can find many variety of fish, tortoise and other water creatures.
After visiting the lake we climbed down from the hill.
After Pokhri Lake our next stop was Jayanti River which was not very far from this place.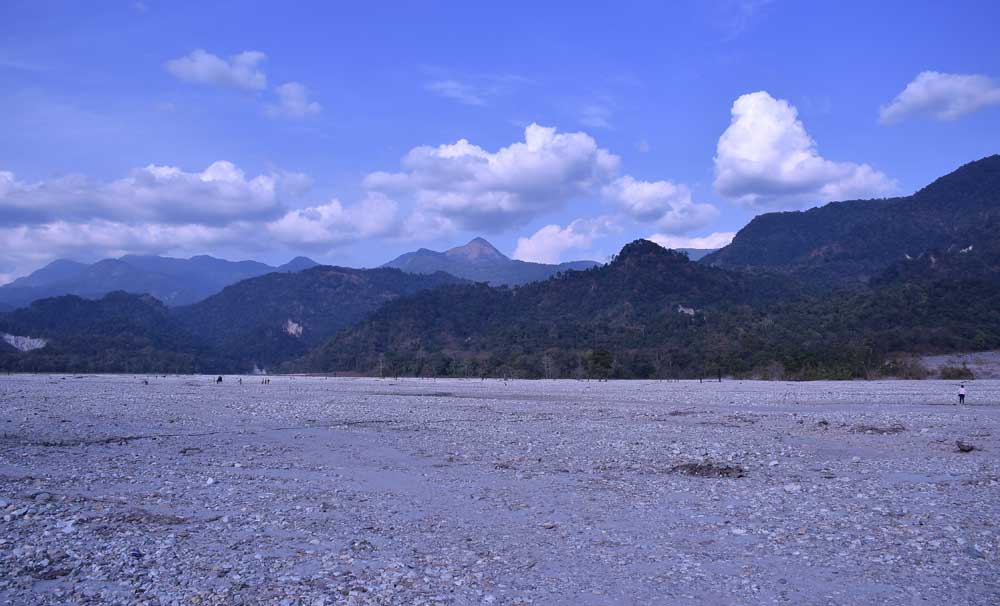 It was quite an amazing view of mountains from Jayanti River.
It was afternoon and we were feeling hungry so we went to a restaurant which was adjacent to Jayanti River.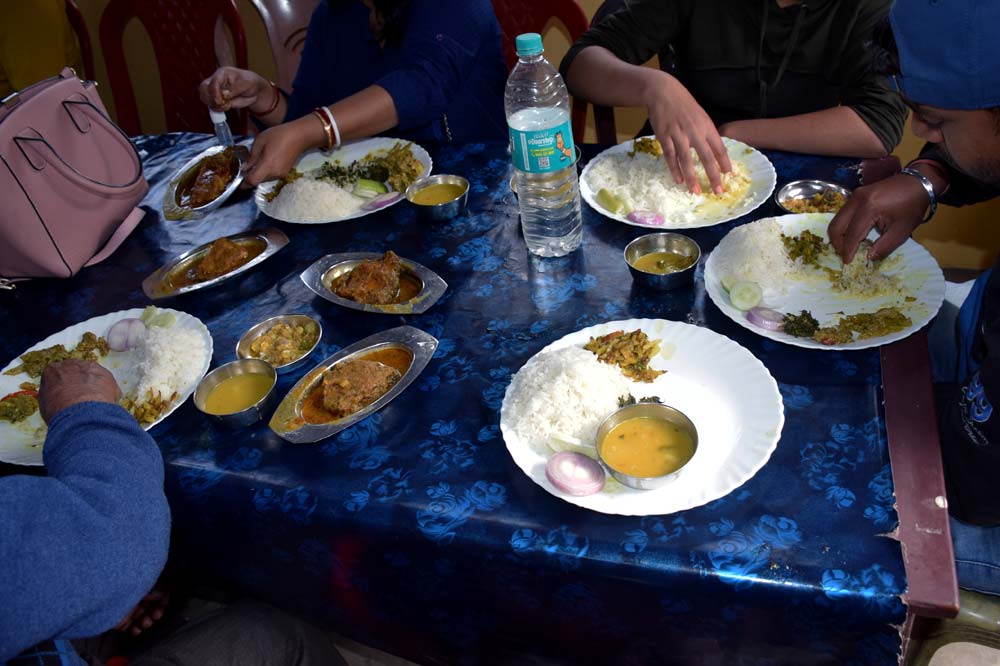 There are many options available specially for Bengali food lovers.
We found Jayanti River mostly dry, according to the guide, the water level of the river increases significantly after the rains.
After Jayanti River our next stop was Chunia Jhora and Bhutia Basti watch tower.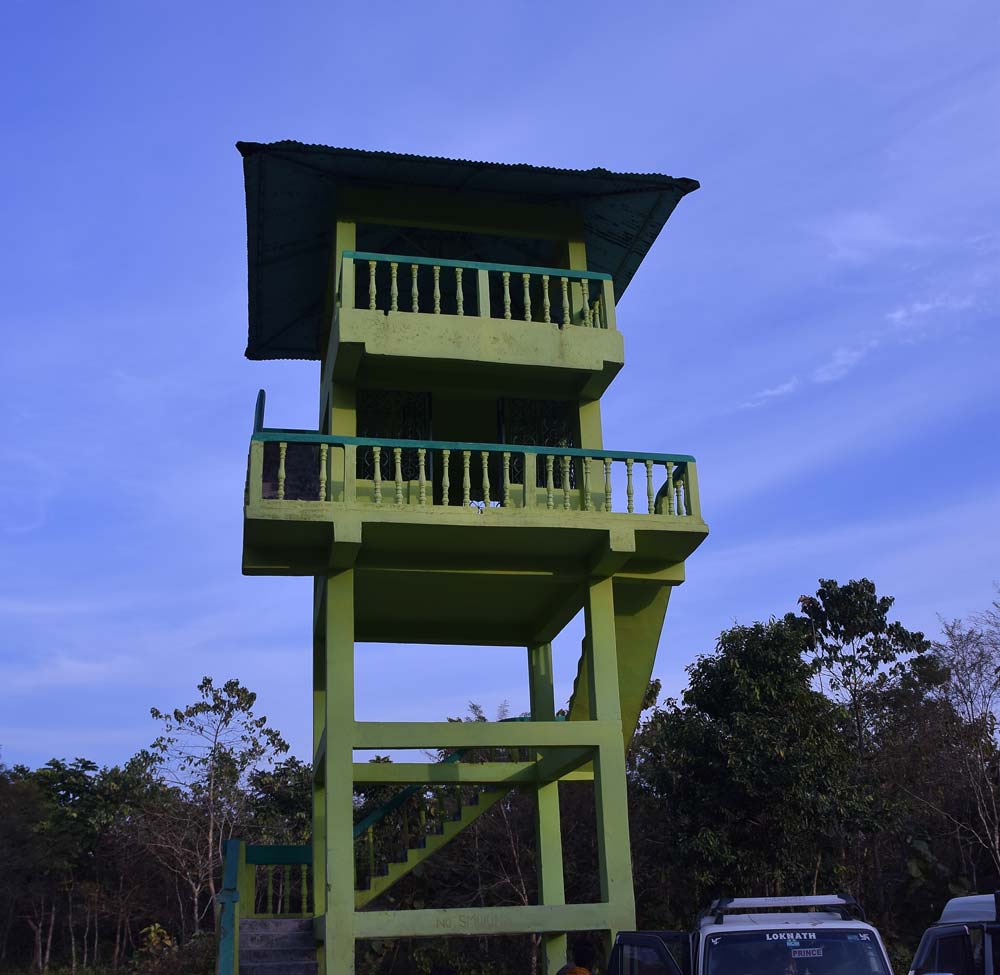 From Chunia Jhora watch tower we saw the view of the entire jungle which was really thrilling.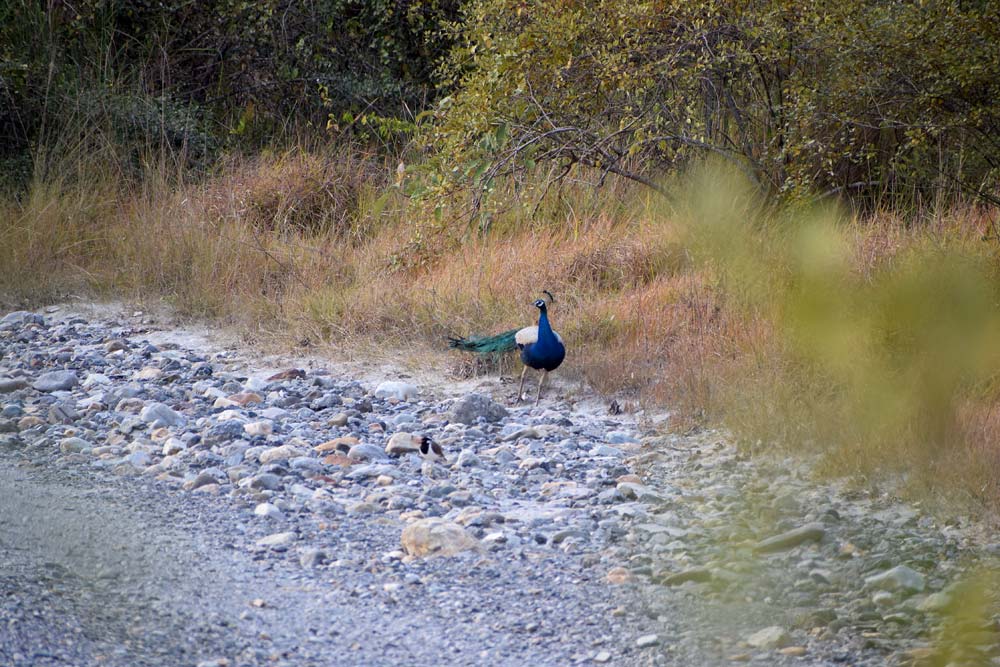 After Chuni Jhora watch tower we went to Bhutia Basti watch tower which too was great.
If you want more visual information do watch the below video and do not forget to subscribe our YouTube Channel.